Sep. 27, 2017
  A kitchen knife is intended to be used in food preparation. While much of this work can be accomplished with a few general-purpose knives – notably a large chef's knife, a tough cleaver, and a small paring knife – there are also many specialized knives that are designed for specific tasks. Kitchen knives can be made from several different materials.
  Carbon steel is an alloy of iron and carbon, often including other elements such as vanadium and manganese.
  Stainless steel is an alloy of iron, approximately 10–15% chromium, possibly nickel, and molybdenum, with only a small amount of carbon.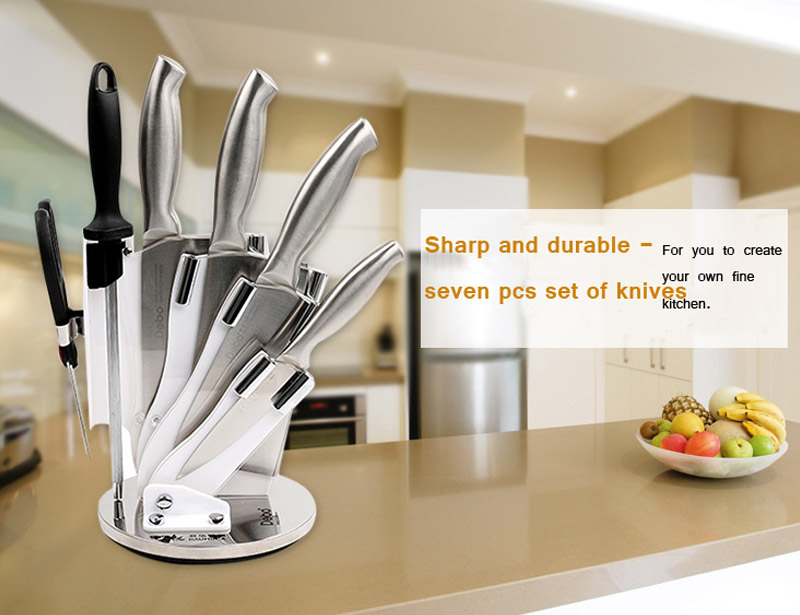 High carbon stainless steel normally refers to higher-grade, stainless steel alloys with a certain amount of carbon, and is intended to combine the best attributes of carbon steel and ordinary stainless steel.
  Laminated blades combine the advantages of a hard, but brittle steel which will hold a good edge but is easily chipped and damaged, with a tougher steel less susceptible to damage and chipping, but incapable of taking a good edge.
  Titanium is lighter and more wear-resistant, but not the hardest metal in the world. However it is more flexible than steel.
  Ceramic knives are very hard, suitable for slicing fruit, vegetables and boneless meat. Ceramic knives are best used as a specialist kitchen utensil. Recent manufacturing improvements have made them less brittle.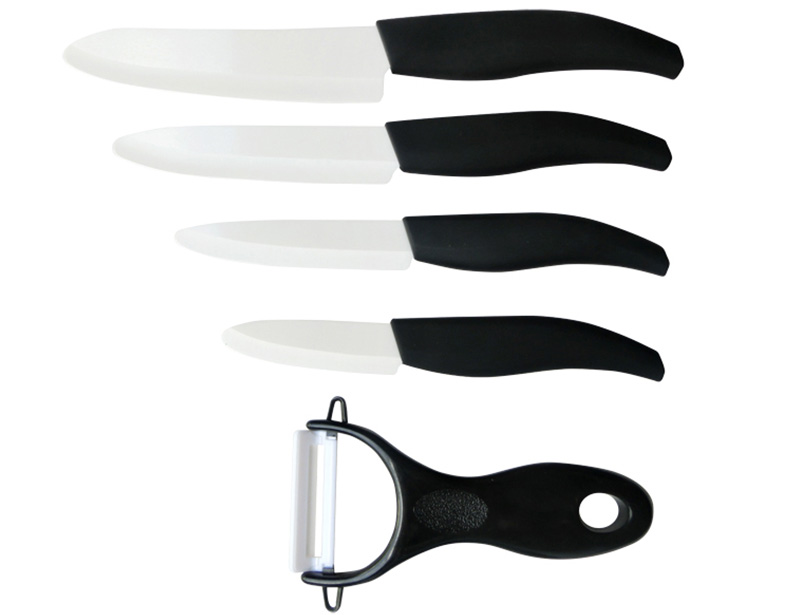 Plastic blades are usually not very sharp and are mainly used to cut through vegetables without causing discolouration. They are not sharp enough to cut deeply into flesh, but can cut or scratch skin.
  Different knives have different advantages and disadvantages, we can offer you any kitchen knife sets according to your needs.