Clothes drying rack is not just a decoration
Dec. 01, 2017
Clothes drying rack is not just a decoration, it is a functional product. At present, the function of clothes drying rack has been generally recognized by consumers.
Chinese clothes drying racks can be divided into two types include adjustable clothes drying rack and electric clothes drying racks. Adjustable clothes drying rack is made from stainless steel pipe or spray pipe and plastic connections Pieces constitute, easy to disassemble, do not have someone to install, loved by the dwelling crowd.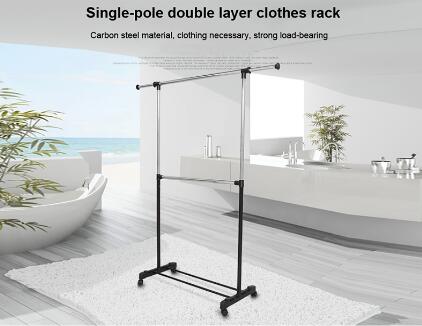 As a garment hanger manufacturer, we can wholesale adjustable double layer clothes drying rack, metal clothes drying rack and so on.