The features of 3 tier wire hanging fruit basket
Nov. 29, 2017
1. Hangs fruit, vegetables and other foods.
2. Decorative style.
3. Quality construction.
4. Use only mild soap and damp cloth.
5. Stylish and attractive.
6. Easy to clean.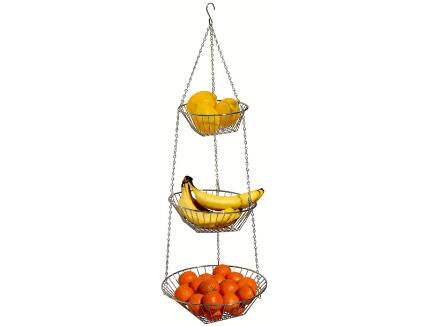 As a kitchenware manufacturer, we also wholesale trash bin, 3 tier wire hanging fruit basket, beverage shelf, glass inner vacuum thermos flask and so on. We are respecting your purchase!