How to choose the right kitchen chopping board for your needs ?
Oct. 28, 2017
There are 2 main types of kitchen chopping boards: plastic and wood.
A plastic chopping board has the advantage of being relatively inexpensive. In addition, plastic cutting boards come in a variety of shapes, sizes, and colors making it easy to mix and match with your kitchen decor.
The wood cutting board is the old standby, and many people swear by them no matter how many new fangled cutting boards come on the market. Wood cutting boards certainly have the charm of looking beautiful in an old-fashioned, rustic sort of way in the kitchen.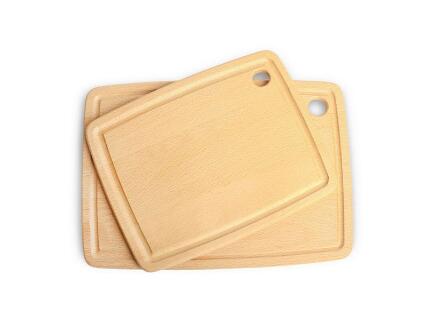 So which kind of chopping board can meet your needs? It is up to your judge. As a professional China chopping board wholesaler, we can provide all kinds of chopping board with competitive price. Looking forward to your purchase!