How to make a wood cutting board?
Nov. 01, 2017
1. Assemble wood. First, make sure wood isn't warped, is cut precisely and is smooth and square on all sides. Purchase wood boards from a mill or cabinet shop (rather than a hardware store) to ensure your cutting board material has been cut precisely.
2. Glue board center together. Apply a bead of glue along one side of center piece of wood . Quickly spread glue with a fingertip then lay it flat and butt against right-side piece. Apply glue to right side of left piece, spread with fingertip and butt against left side of center piece. Make sure edges are lined up.
3. Clamp boards. Clamp boards in place using two pipe clamps to press them together and four bar clamps to make sure joints are straight. Use small pieces of parchment paper when using clamps on a seam to prevent clamps from sticking to glue. Using a damp rag, wipe away any glue that squeezes out.
4. Scrape off excess glue. Once the glue has dried, remove the wooden cutting board from the clamps. It is important to remove all traces of excess glue from wood before the food-safe finish is applied in the final step.
5. Glue end pieces. Line up end pieces along end grain of center pieces. Repeat steps 2 and 3.
6. Finish board. Once glue has dried, remove the cutting board from clamps. Scrape off any excess dried glue gently with a chisel. Using an orbital sander fitted with an 80-grit sanding pad, sand both sides of the board and edges to soften corners. Repeat sanding process with sandpaper.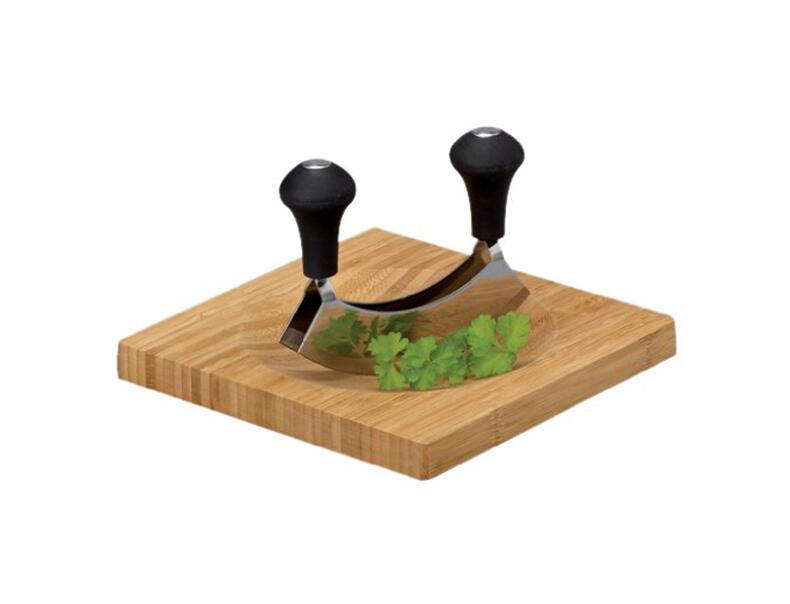 As a professional China chopping board manufacturer, we can produce beech wooden chopping board with high quality and low price.