The Best Kitchen Trash Can
Oct. 21, 2017
The best trash can is the one that makes tossing garbage easy. Stainless steel foot pedal trash can maybe the best choice. It can not only cover the smell from the trash, it also make your kitchen clean.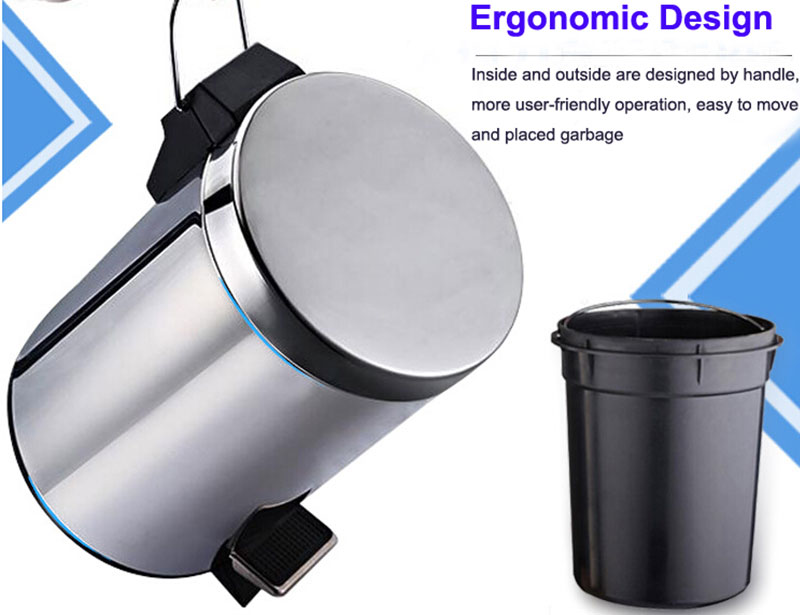 As a China trash can manufacturer, we can supply 3L 5L 12L stainless steel foot pedal trash can, mini bamboo desktop snack trash bin with lid for home and car, PP wholesale household desktop plastic trash bin with flap lid and so on.
Please feel free to contact us if you want wholesale trash can.