How many kitchen knives do you know?
Aug. 30, 2017
Often-used kitchen knife is the paring knife, which is generally 3 to 4 inches in length. It is ideal for peeling and coring fruits and vegetables, cutting small objects, and slicing. Longer than paring knives but smaller then chef's knife, utility knives are typically 5 to 8 inches long.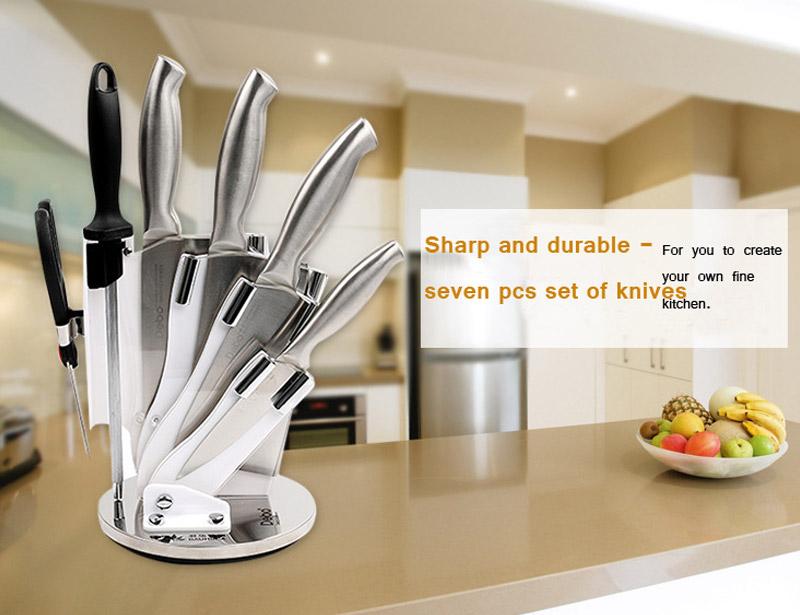 Utility knives are also referred to as sandwich knives because they are an ideal size for slicing meats and cheeses. Utility knives are good to keep around as extras.
Generally 4 to 5 inches long, the boning knife has a more flexible blade that curves around the meat and bone. With a sharp point and narrow blade, the boning knife is used for removing the bones of poultry, meat and fish.
Bread knives are usually serrated. It's recommended that a serrated knife have pointed serrations rather than wavy serrations for better control and longer knife life. Consider using a 10-inch serrated bread knife for whole loaves and a six-inch knife for cutting smaller items, such as sandwich buns. When cutting through bread with a bread knife, use a sawing motion.