Why do more people choose beech wooden chopping board?
Sep. 13, 2017
Constructed from strong beech wood and polished to a beautiful shine with a food-safe, oiled finish, the beech wooden cutting board from our company doubles as a single-serving plate with a rounded well for dipping sauces or run-down juices. The sloping shape gives this cutting board a professional look and feel that is perfect for both at-home and in-restaurant kitchens.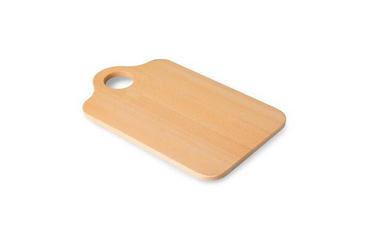 For true foodies and passionate chefs, cooking is a practiced art form that requires concentration, finesse, creativity, imagination, and a genuine love of food. Luckily, the beech wooden chopping board takes the hassle out of meal preparation with a strong and smooth exterior that makes it easier to multi-task in the kitchen. Plus, clean-up is a cinch since the well-oiled finish and natural slopes can be hand-washed and rinsed in no time.